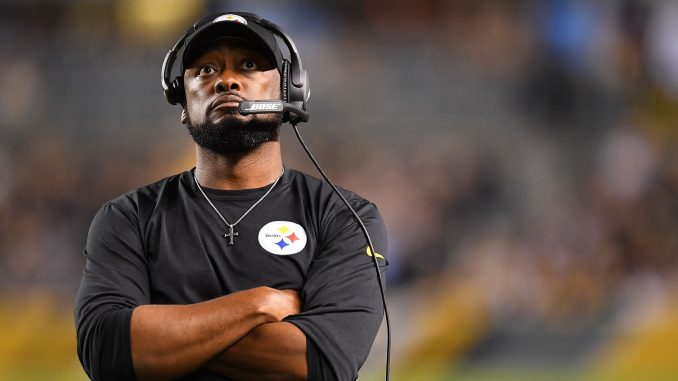 5 burning questions the Steelers must answer in 2019
The Steelers hope that losing Antonio Brown will lead to addition by subtraction, but who will replace him isn't the only key question facing Pittsburgh.
Everyone associated with the Steelers has insisted that losing big egos like Le'Veon Bell and Antonio Brown will help Pittsburgh win more games in 2019. Time will tell whether or not addition by subtraction will prove to be a real thing for head coach Mike Tomlin and his staff.
There's still a lot of high-end talent on this roster, but that doesn't mean it's perfectly constructed. Like every team, the Steelers head into the preseason with some really serious questions to answer. This piece will examine the five most important questions facing the franchise. We start with a big question about the team's head coach.
5. Can Mike Tomlin keep the peace?
Tomlin has gotten a bit of a pass for his inability to control big egos like Bell, Brown and Ben Roethlisberger in recent years. Now that two of the three are gone, it's reasonable to expect the Steelers locker room to be much more placid in 2019.
That doesn't mean it will be perfectly harmonious all season long, but it can't devolve into the circus it was last season. That responsibility falls squarely on Tomlin. He has to run a tight ship. Any drama that emerges inside the Steelers' locker room needs to stay away from the media this season.
The hope is that Roethlisberger has finally matured into a leader who can help quell some of the potential battles that will inevitably emerge during times of adversity. If he and Tomlin can't keep this team pointed in the right direction, look for serious changes to come to Pittsburgh in 2020.
This is a make or break season for Tomlin in the Steel City. The Steelers will do everything they can to avoid changing head coaches, but ownership won't allow an overly dramatic locker room to derail another season without firing Tomlin.